Google Copies MSN's Demo Targeting
Google just announced a new demographic targeting system which, in the PPC HandyMan's opinion, is a copy of Microsoft's demographic targeting. One big difference, Google is just launching this for content targeting at present, not yet for search.

The MSN system relies on an asset that Google lacks, the MSN Passport. What the passport adds is voluntary personal information (given in exchange for using free MSN products like hotmail and messenger), which can then be used to deliver more targeted ads to specific users. The big limitation is that while Microsoft AdCenter likes to give the impression that they are able to target anyone who uses their search products, they are far from achieving this. The reality is that they can only deliver targeted ads to the 10% – 20% of searchers that also are Passport users, and it may even be that the user needs to be logged in at the time (it's proprietary information I haven't been able to get).
Google eschewed this semi-intrusive data collection system from the beginning. Instead, they gave away their service, and made it up on ad revenue. Now they are realizing to keep double digit annual growth, they need to optimize their ad service to target narrower parameters. Google has been in the process of setting up their own mail and messaging platforms, but still they preferred to deliver ads based on searches and relevant content.
Until now. I find it very interesting, though, that Google is not trying to collect any truly personal data from their millions of users. Rather, they are partnering with other sites which will anonymize the data, pass it to Google, and then Google will deliver targeted ads based on who the advertisers want to reach. The stark difference in methods for what is essentially the same demo-delivery concept illustrates that Google still believes very much in the "Don't be Evil" mantra they developed in their infancy.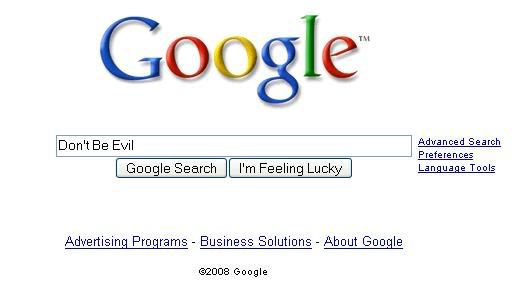 Also interesting is the choice to copy MSN's increase-bid-percentage scheme of bid increases, rather than have it scale by absolute numbers. If you are attempting to use this system, just make sure you understand the implications of using this model on high volume terms.
If past record holds true, Google's system will be about 1,000X more user-friendly, and likely more effective. Having so many parties involved may eventually complicate the system, but there is some real potential to get into some media buy style demographic targeting. Cheers to that!
Featured Posts